I wrote the following on my personal blog after photographing Jessica and Anthonys wedding.
"This weekend I photographed a beautiful wedding. I watched as family and friends gathered around to support the commitment of two beautiful souls to one another. I listened as the priest talked about love and honor. I was nearly moved to tears as they exchanged vows and rings.
I once read the words of a dad who said that when his children were born he knew it was supposed to be one of the greatest days of his life, but he wasn't really able to understand exactly why until he was able to look back through the years and see what having children really meant. I think that marriage is like that. You can appreciate a marriage, but you don't really respect it until you've lived it. Vows can mean something to you when you say them, but they become much more full once you're able to look back and know exactly what it takes to remain true to them."
Jessica and Anthony, I hope you enjoy every moment of the road ahead and that years from now you will be able to look back at the moment you said your vows with a deep and meaningful appreciation.
Texting her groom.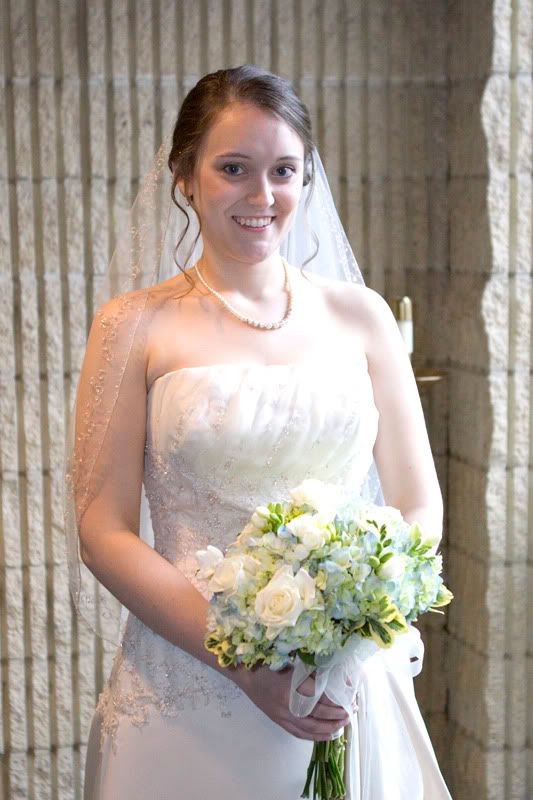 I love the look on her face. The first moment the bride and groom see each other is breathtaking even for those witnessing it.