When I first began playing with a camera it was fun. That was before I had to worry about a bottom line, advertising, marketing, and client communication. Before photography was work, I tried new things that weren't related lighting or white balance. I like to think I created a little magic. Once, after a long day of playing at the park, I had Erin and her friend jump on a hill and pretend they were taking flight. We had so much fun snapping photos of them jumping into the air. When I look at this photo, I remember their laughter the most. I want photography to be fun again. So, one of my resolutions is to make it fun. To spend time each week taking a photo purely for the fun of it.
I like to imagine that they were on their way to Neverland. I love this image so much. The wonder and excitement of something so simple warms my heart and makes me remember. It's hard to believe this was nearly 7 years ago and that both of these girls have grown into young women!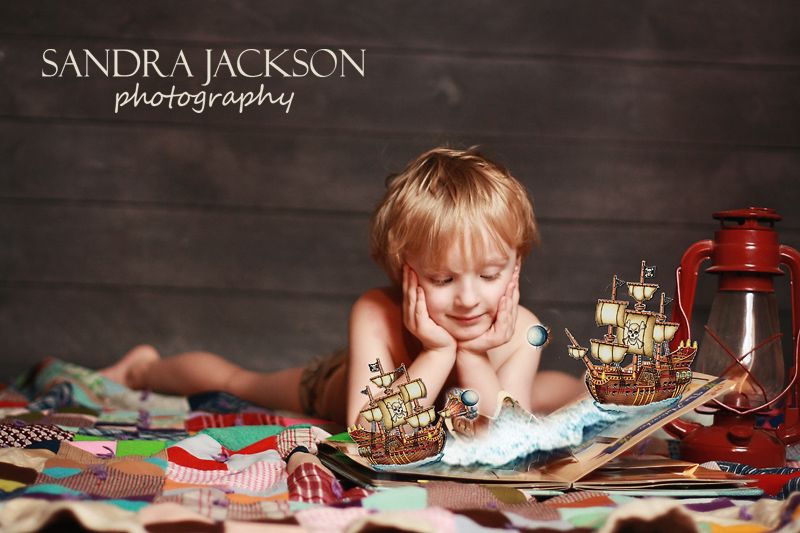 This week I picked up my camera and captured a little magic. Hayden was more than willing to read his favorite book. Photoshop helped me to make an adventure out of it!
If you have an idea for a fun and creative session, contact me!
For more resolution images visit Becky at
Life with Kaishon
and don't forget to join in the fun at
The Creativity Project
!