I'm so thrilled to be at almost 300 fans that I've decided to host my first ever giveaway!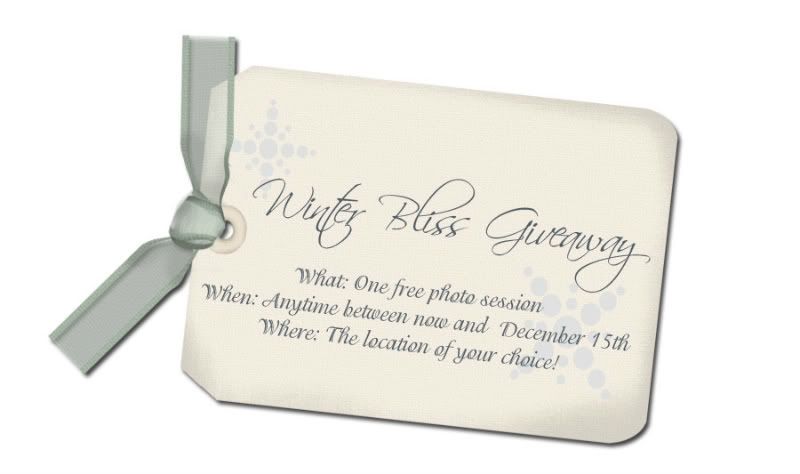 Doesn't a Winter Bliss photo session sound fun? I'm imagining a trip to the Christmas tree farm, a sledding adventure, or a family session by a beautifully decorated tree! Maybe you have a couple of monkeys like mine and we'll do something like this:
TO ENTER:
If you aren't already a fan, visit my
Facebook page
and click like! Leave a message on my wall letting me know you've visited and you'll be entered to win.
Already a fan? You can still win! Share the following status on your page and leave me a message letting me know you've shared!
Sandra Jackson Photography is giving away a free photo session! Visit www.sandrajacksonphotography.com and see how you can win!
Want another way to win? I thought you might! Leave me some comment love on this post telling me what your Winter Bliss photo session would include and you'll get a second entry!
You live far away put still want to participate? No problem! Follow one of the steps above and you'll be entered to win a $25 Amazon gift card!
All entries must be received by midnight on November 21st! The winner will be announced on November 22nd! Good luck!
The Fine Print: You must live within a 45 mile radius to win the photo session unless you want to pay my travel fees. There is no cash value. The giveaway is for the session fee only. Prints and photo product will be sold at my normal rate.