This past week I did a quick in hospital newborn session with Mia. I'll be doing a full session with her very soon. She is so much sweetness in such a small package. It's almost more than I can handle! This is the fourth and final addition to the M. family. You may remember her older siblings from our session last spring,
Complete Cuteness with a little bit of chaos
. I have a feeling things are only going to get a little more chaotic for their sweet mom! All of her kids are so adorable! I'll be doing an Easter session with them soon, and I can't wait! It's so much fun to watch them grow.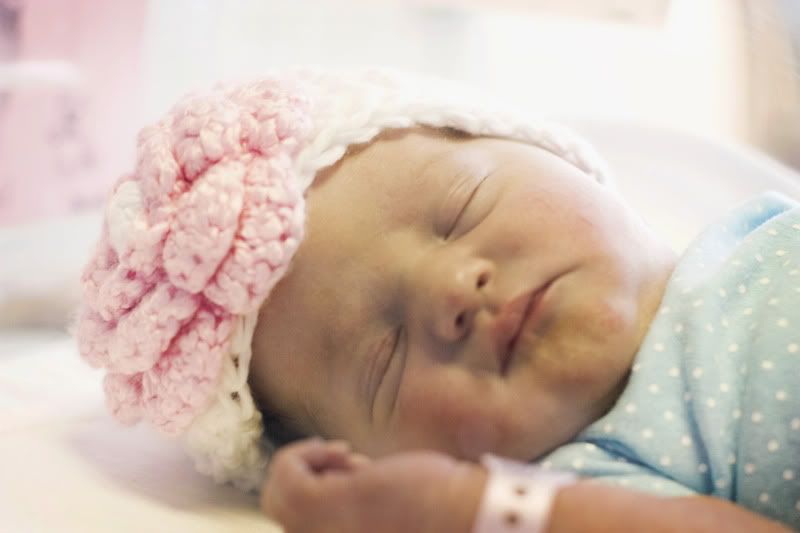 I absolutely adore everything about this little sweetie pie! I think she looks just like her mama!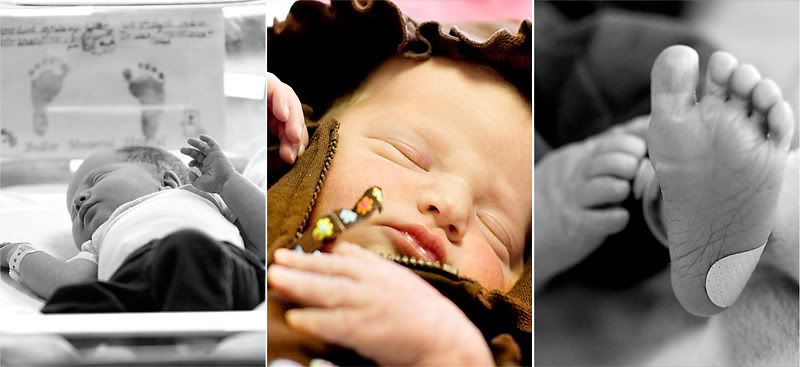 Did I mention that this is baby #4? I don't know how this mom is going to handle so much cuteness!
The adorable hat is from
Cotton Blossoms.
It's the first time I've gotten to use it, but I have a few more newborn sessions lined up so you'll be seeing more of her amazing work.