Cody is the brother of one of my previous clients. When his fiance, Bethany, saw the photos from Bonnie's wedding she contacted me to photograph their wedding. They are such a down to earth couple. Young and in love, is there any better combination? We had a great time taking photos in the local park where they used hang out when they were just dating. I can't wait to photograph their wedding.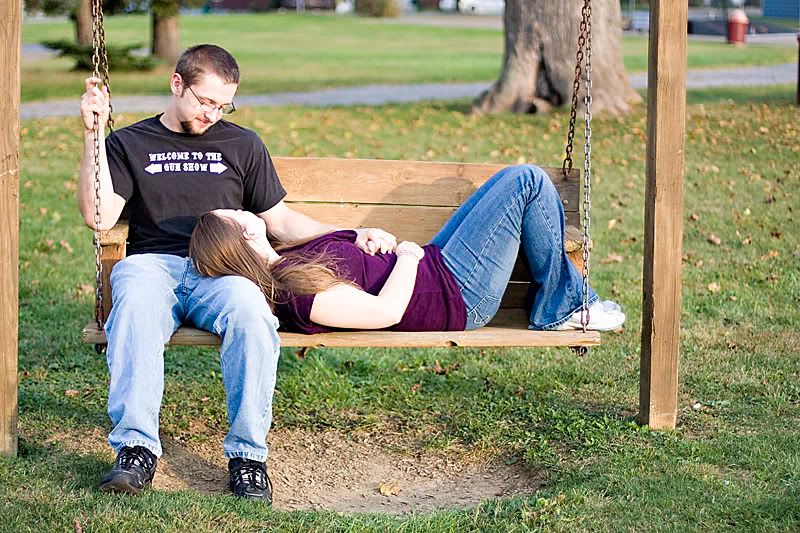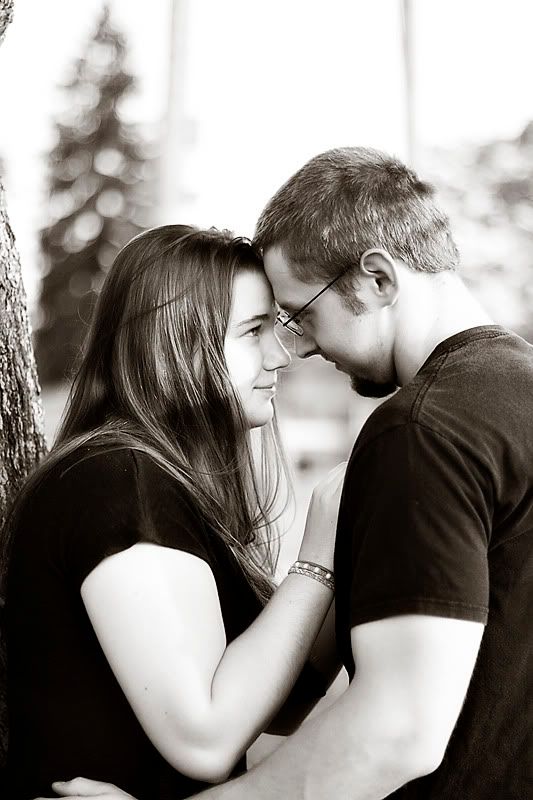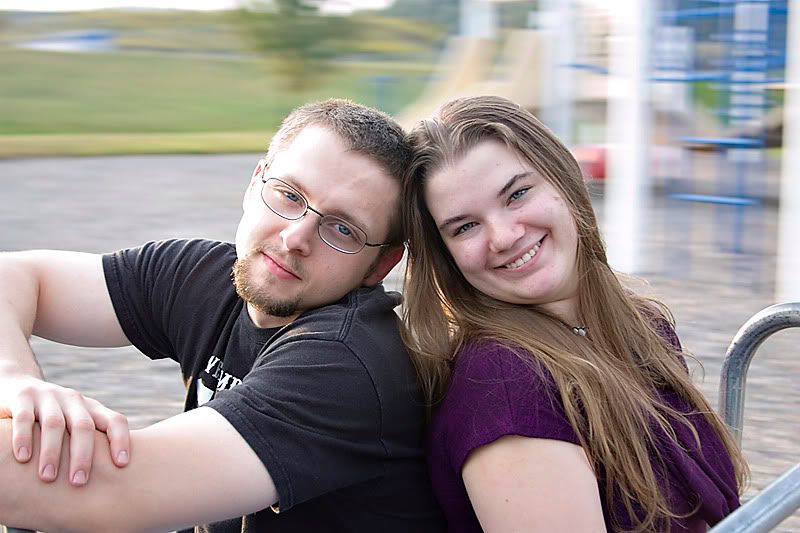 I took this one on the merry-go-round. Erin spun us while they posed and I took the picture. Luckily no one got motion sick.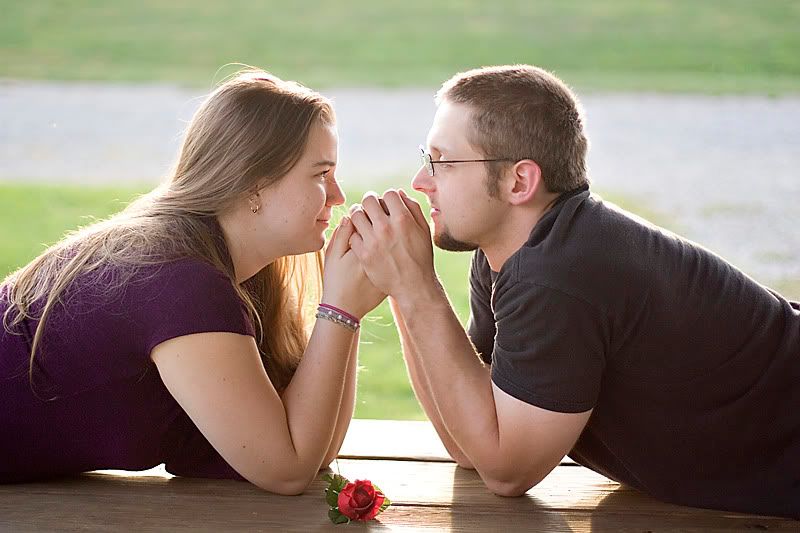 This was Bethany's idea and I think it's beautiful!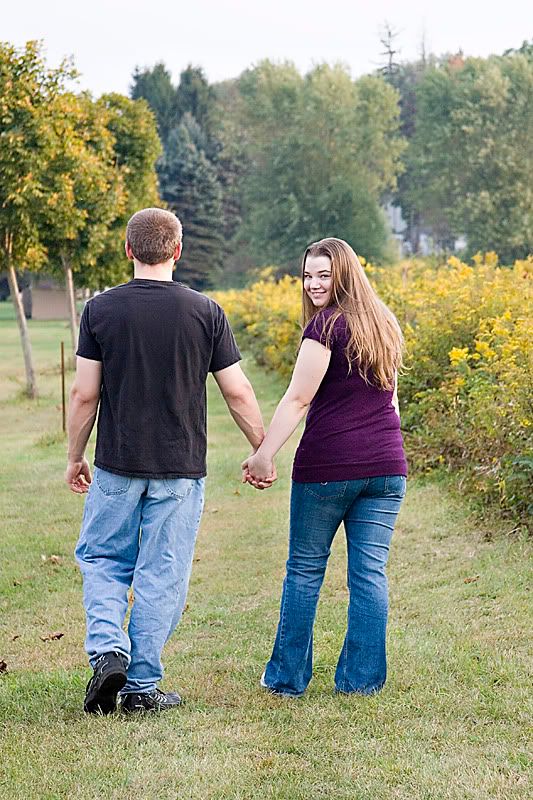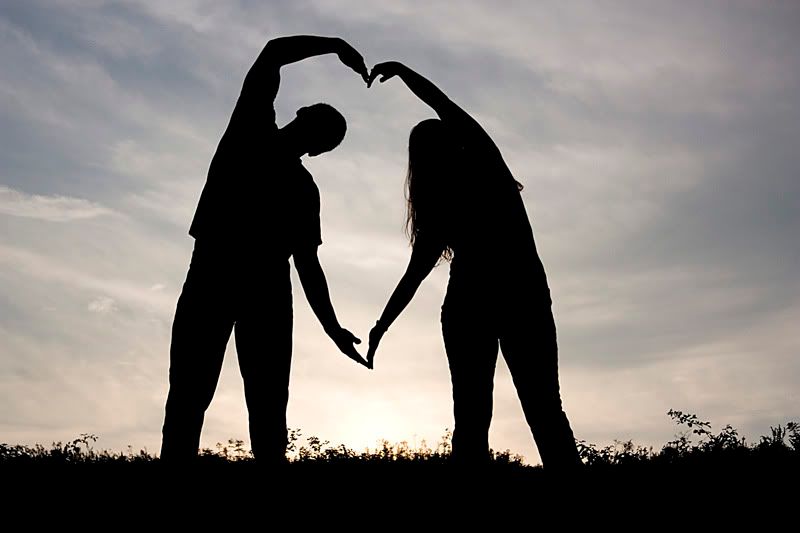 This is one of my favorites from the evening. I've been playing around with silhouettes for a while and I love how this one turned out.
As we took photos and talked we found out that Cody's grandma and my grandma used to play bingo together. I remember going to the bingo hall with my grandma and sitting in between the two of them as they played. That's what happens when you live in a small town!