I took
Wendy and Greg's engagement photos
last summer. As they posed for pictures we joked about me taking photos of their children if they ever had any. Of course we had to get through their
Virginia Beach wedding
first, but soon after Wendy and Greg announced their pregnancy. I'm sure the whole reason they got pregnant was because they couldn't wait to see the awesome baby portraits I would take. Right Wendy? Wendy and I have been long time friends and I couldn't be more excited for her. Her baby shower was so beautiful and she was surrounded with so many people who love and care for her and are excited to meet Madyson.
This has to be one of my favorite photos from the day! It's so Wendy!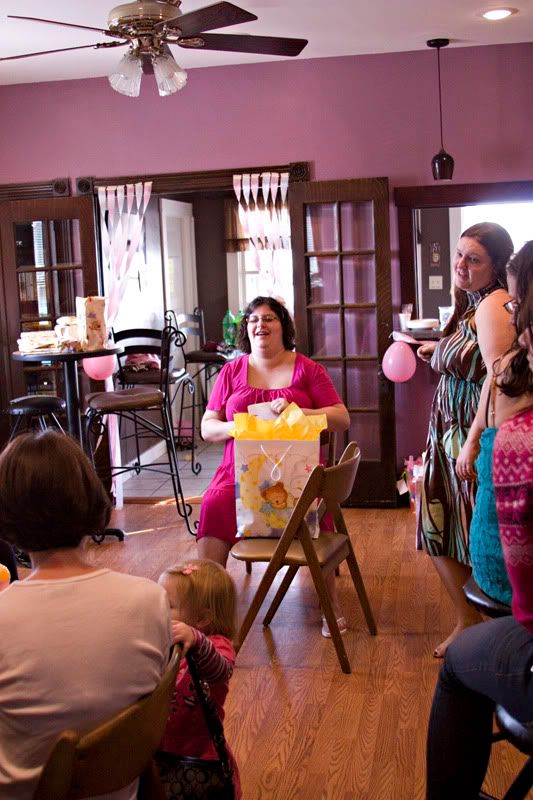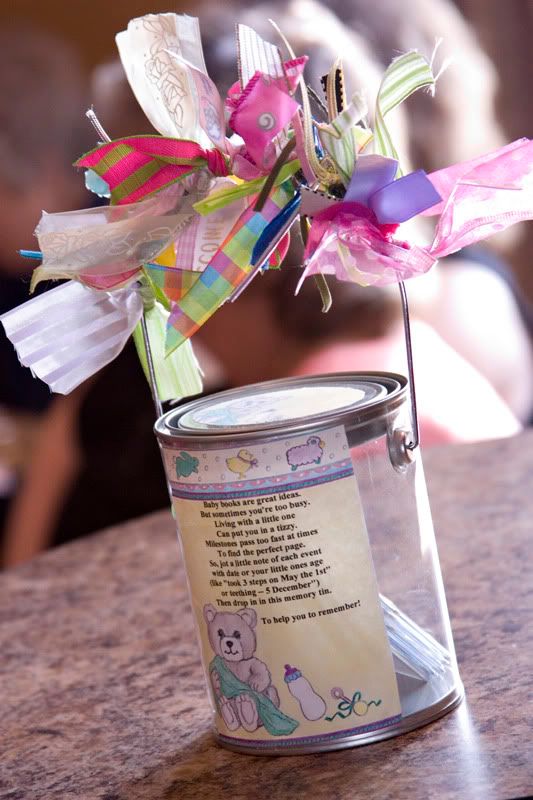 Isn't this the cutest? It's a little bucket filled with paper Wendy can quickly write down important milestones and memories to scrapbook later. I absolutely loved the idea!
Who needs a card when you have a postit?