Armed with my father-in-law's old SLR Minolta, a handful of lenses, and no idea what I was getting myself into I enrolled in my first photography class in the fall of 2000. It was a basic black and white photography class full to the brim with young creative minds. It was there that I learned about aperture, ISO, and shutter speed. Up until that point I'd had an interest in photography, but knew nothing beyond pointing the camera and clicking the shutter. I also learned all about the dark room, developing film, dodging, burning, and enlarging prints. It was a whole new world of photography exploration.
Our professor was young and cool. She showed us shocking and graphic images just to get our attention. There was a mix of thoughts, ideas, and beliefs among the students and I was always amazed to see that mix come through in our film.
For our final we mounted our 10 best photos and displayed them on the lawn. I can't even tell you how much I dreaded that final and how badly I thought my photos stunk. In the end, she gave us our grade on a yellow post-it note stuck to one of the images. Mine was an A+ and this little note "Sandra, you've got a great eye for composition. Keep up the good work!". It was enough validation for me to keep trying.
It's been ten years and I still feel like I have so much to learn, but I feel like I've come a very long way too.
The following are images I took while in that class or rather scans of the negatives, since the class was well before DSLR's became affordable.
David was my reluctant model. It was either him or the cats and they didn't cooperate nearly as well.
This image and the following two were done for our "depth of filed" lesson. I think every student in the class came back with similar images from around the campus.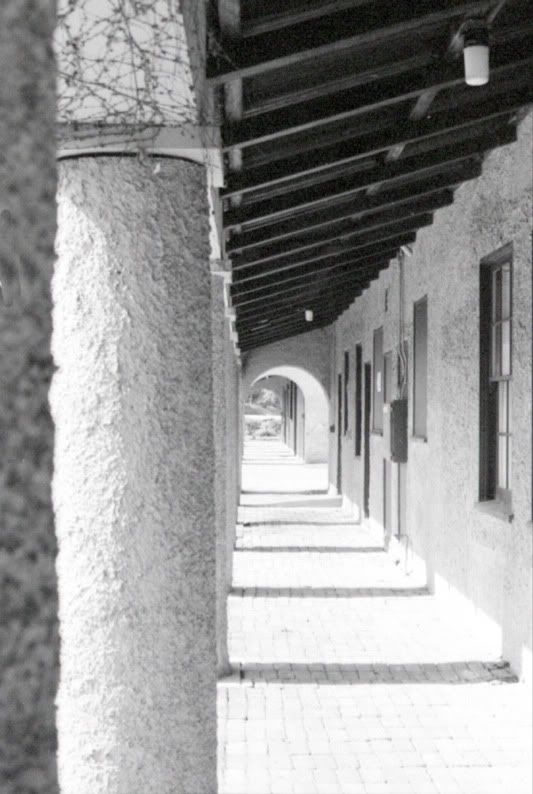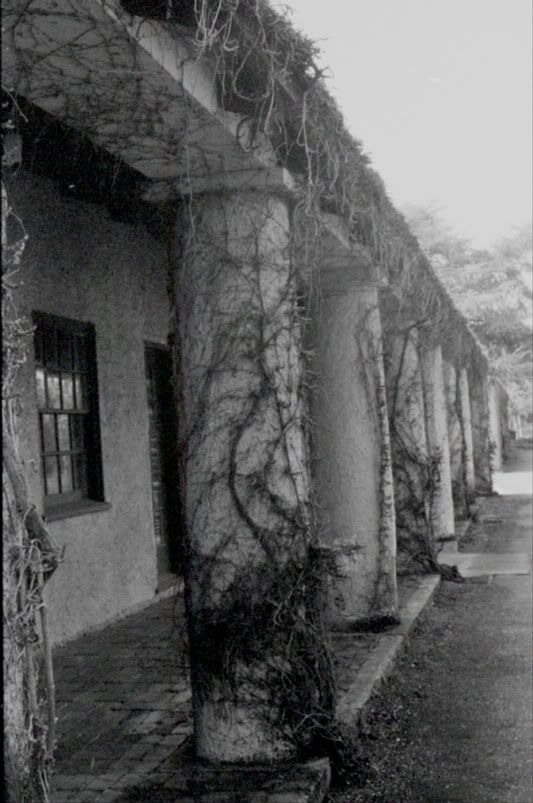 Just looking at these makes me miss my Minolta and the process of using a film camera.